Three ways to make your football party awesome
Written By:
admin
Monday, January 25th 2016
If you are like me, you treat the end of the football season like a holiday every year. It is the best excuse to eat really badly, drink beer, hang out with friends and yell at the TV a few times. Here are some ways to make your party the best one yet.
1. Awesome snacks
Whether it's with your snacks, or your picks, whether you've been waiting for this game all year or you're more excited to see Coldplay (and possibly Beyonce) preform at the half time show, this is your chance to go nuts (no pun intended).
I'm going to start off with snacks, because obviously that is the most important part of the night!
Now if you want to go super over the top and create one of the best themed snacks ever, you have to make the Snack Food Stadium.
You can mix and match with your snacks and make it your own, but here is a great video on how to construct the epic snack stadium
And the finished product:
It looks pretty delicious, but if you want to go the more traditional route and just make a bunch of things that are bad for you, here are some excellent options.
First up, the dips. There are lots of wonderful dips you can make and of course, they are very versatile. You can pair them with chips, pita, or even the health route with vegetables.
Here are some of my favorite options (courtesy of the Food.ca with super easy recipes to follow) :
Guacamole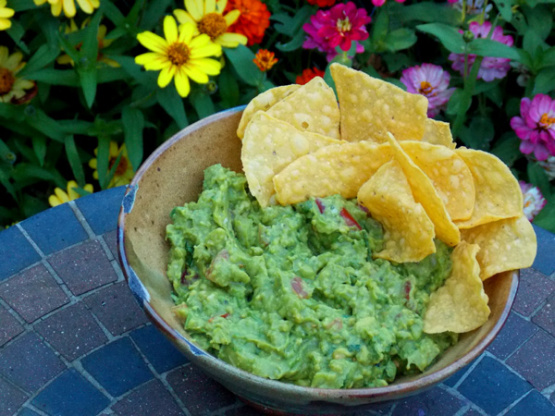 3 medium avocados, seeded peeled,and diced
3 cloves garlic, minced
1 onion, finely minced
1 medium jalapenos, deviened seeded and diced finely or 1 can green chili
2 tablespoons cilantro, chopped
1 lime, juice of
3 medium ripe tomatoes, chopped
1. Mash avocados
2. Add everything else and mix!
Buffalo Chicken dip
2 (8 ounce) packages cream cheese, softened
1 cup ranch dressing
3/4 cup red hot sauce
10 ounce chicken
shredded cheddar cheese, you decide how much
1. Beat cream cheese, ranch dressing, and red hot sauce.
2. Fold in shredded chicken.
3. Spread mixture into pie plate sprayed with Pam.
4. Bake at 350 degrees Fahrenheit for 15 minutes.
5. Add cheddar cheese to top.
6. Bake an additional 10 to 15 minutes.
Spinach and Artichoke Dip
2 cups parmesan cheese
1 (10 ounce) box frozen chopped spinach, thawed
1 (14 ounce) can artichoke hearts, drained and chopped
2/3 cup sour cream
1 cup cream cheese
1/3 cup mayonnaise
2 teaspoons garlic, minced
And of course, the famous 7 layer dip. Lots of variations on this one, but this is your average layering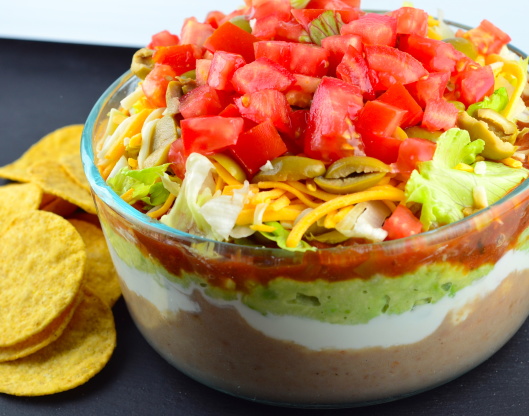 Layer in this order.
16 oz refried beans mixed w/ 1 package taco seasoning.
1 c sour cream.
1 c guacamole.
1 c salsa.
1 c lettuce.
1 c Mexican cheese.
4oz sliced olives.
1 c tomatoes.
And what would be football on a Sunday without some wings!
Here are some different types of wings you can make that is sure to please everyone!
Buzzfeed's 31 Delicious Chicken Wings
And finally, if you do just want to be lazy and enjoy yourself, just order pizza because everybody loves pizza.
2. Contribute to the conversation.
If you don't know that much about football or you don't really follow through out the season, here are some quick facts about each team you can throw out at your party and impress your guests.
Carolina Panthers:
Ranking: 1st in the NFC
Season Record: 15-1
Quick Facts: The Panthers have dominated the playoffs so far, pulling off a 49-15 victory against the Arizona Cardinals to make it to the championship. The big story of this team is how they managed to go from a losing record last season to the best record in the NFL. They are the favorites.
Key Players
Cam Newton:
Position: Quarterback
Quick Notes: Cam Newton is very good. He can throw the ball, he can run the ball, and he seems like a really nice guy because he always gives the touchdown balls to little kids in the stands. He will also most likely win the NFL MVP. He is also well known for his celebration move called "The Dab". This will be his first championship appearance
Josh Norman
Position: Cornerback (Defense)
Number: 24
Talking points: He made headlines this year as one of the best cornerbacks in the league, but you might also know his from his headline-making game against the New York Giants while covering Odell Beckham Jr. The two fought each other the whole game resulting in a suspension for OBJ and a $26,000 fine for Norman.
Michael Oher
Position: Left Tackle (Offense)
Number: 73
Talking points: Great player, but you may recognize his name as the movie, The Blind Side is based on his life.
The rest of these players are just really good, you'll be hearing their names a lot during the game:
Jonathan Stewart
Position: Running Back (Offense)
Number: 28
Luke Kuechley
Position: Linebacker (Defense)
Number: 59
Greg Olsen
Position: Tight End (Offense)
Number: 88
Denver Broncos:

Ranking: 1st in the AFC
Season record: 12-4
Quick facts: The Broncos were underdogs to Tom Brady and the New England Patriots in the AFC Championship, but with the number one defense in the league, Denver was able to hold off the Patriots for a 20-18, after an unfortunate miss by the Patriots kicker on an extra point early in the game. The big story line of this game for the Bronco's will be if they are able to hold off Cam Newton like they held off Tom Brady. Also, this might be veteran quarterback Peyton Manning's last year in the league.
Peyton Manning
A photo posted by Denver Broncos (@broncos) on
Team: Denver Broncos
Position: Quarterback
Quick Notes: This will likely be Peyton Manning's last year in the NFL at 39. He has won the league MVP 5 times, but only has 1 ring. This will be his fourth appearance in his 17 years in the league. He is the second eldest brother of the Manning family, often nicknamed the first family of football as his father Archie was quarterback for the New Orleans Saints and his brother Eli is currently the quarterback of the New York Giants.
Other key players:
The entire Bronco's defense
Quick Notes: They are the best defense in the league and will be a key part if the Broncos are able to pull off a victory.
C.J. Anderson
Position: Running Back
Number: #22
Vernon Davis
Position: Wide Receiver
Number: 80
Demaryius Thomas
Position: Wide Receiver
Number: 88
3. Make it interesting
Everybody know there are multiple ways to bet on the big game and while we don't condone gambling :), there are ways to make the game a bit more interesting for everyone with a little game.
Here's how it works:
Hand out this sheet of paper to everyone BEFORE the game starts and let them fill it out! At the end of the game, the person with the most right answers wins! Prize can be whatever you want, but I keep it simple with just a 6-pack of beer.

And finally, the most important question, who do YOU think is going to win?